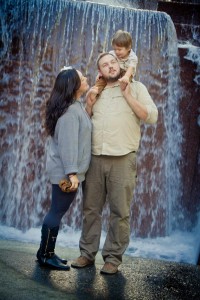 NATURAL LIGHT FAMILY PHOTOGRAPHER SERVING BEAVERTON, HILLSBORO and the surrounding PORTLAND METRO AREA.
About me:
I'm a wife, mother, and a small business owner. I'm a transplant, discovering a new way of life. I'm hard working, a problem solver and creative, but scattered and not a perfectionist. I believe in myself but doubt all my efforts. I take action quickly, forgive easily, but trust few.
I like Starbucks and small cafes but will get my fix where ever the best deal is. I thrive on deals. If I can coupon it, stamp it, or double coupon clearance discount it, I consider it a great find.
I like sitting on my bed watching movies with my love. I'd rather visit our favorite local dive then spend a ton of money on food pretending I'm someone I'm not. But if I have a coupon or a gift card? I'm so there.
One of my favorite things to do is a get a chicken sandwich and sit in the back seat eating and chatting with my son. I feel like I've been a good mom, but I'm ready to be a great mom. Hands on, getting dirty, trying and making new things Mom. I am looking for what it means to be me as a mom, not the blog mom, not the aerobics mom, not the park mom, Me Mom.
I've been a portrait/wedding photographer for 5 years and still love watching the interactions between people and the ones they love.
About my work:
I love families who are looking to capture their life as it is now. Moms who don't care they haven't lost those 5 extra pounds but want their babies to remember how mommy cuddled them. Dads who are probably awkward about having their picture taken but willing to swaddle their newborn in front of the lens because they know all too soon she'll be off to prom with some young punk. Toddlers with all the scrapes and boo boos life gives them. I love siblings who squabble and little boys who won't sit still. Sisters who pose with sass and little fresh faced babies that poop on my props. Because life? It doesn't stand still. And it most definitely isn't perfect.
I want the moms who eagerly wait for a Shutterfly coupon so they can make their free 8×8 book. I want the moms who purchase my beautiful leatherbound albums so when their son is 21 and engaged, she can show her soon to be daughter-in-law his furrowed little brow. I want parents who value the printed image, because this is what is handed down to future generations. Digital is fast, easy and binds together family across the globe. But the moments I want to give to my families are the ones that begin on the couch, hip to hip, turning pages together.
I promise to do my best to capture my families as they are, in this moment. My intention for their session is to preserve a bond, a moment, a look, and translate that into something tangible. A 8×10, a 16×20, a book, anything. Purchased through me or Groupon or Costco, but yielding a product for generations. There are moments and memories to be carried on – for not all lives are lived to their expected days and photographs help to heal the empty space left behind. And babies grow up and lovers grow old – and we want to remember that we loved every minute of it.
Located in Beaverton, Oregon 97006 {available for travel}
Text/Call: 971.238.2240
info@laurencrowstonphotography.com